My husband is an awesome guy and went to Best Buy as soon as they opened this morning to pick me up the DVD of Under the Red Hood. I found out they had an exclusive Red Hood figure there, so I had to have my own little Jensen!
And here he is!





And here's the packaging: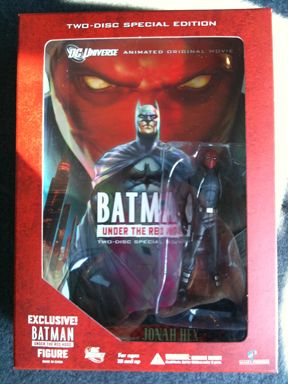 So head off to Best Buy and you, too, can have your own Mini!Jensen!