Hard to believe, but five years ago today (it was even on a Friday!) my best buddy

charityflint
and I took the biggest spontaneous trip we'd ever done, and flew down to Fort Worth, Texas to see Jensen perform in A Few Good Men.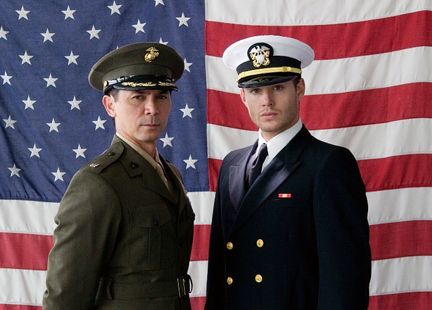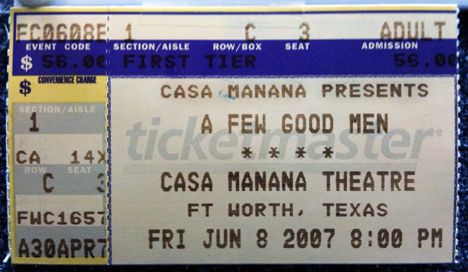 Man, how time flies! We had the BEST time in Texas. It was the first time we'd ever seen Jensen in person (in Navy dress whites of all things! Woot!) and he just nailed that performance. And the one the following night, too.
I remember waiting outside in the oppressive heat for him to come out the stage door and then nearly spontaneously combusting when he was suddenly standing in front of me. :-) I don't even know how I was able to speak to him! LOL!
I'm so glad I brought a photo for him to autograph because to this day it's the only thing where he signed my name, since Creation doesn't allow them to personalize anything.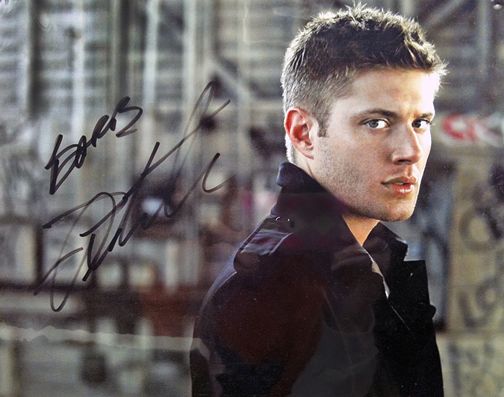 I was able to take a short video of Jensen signing autographs. It was absolutely pitch dark at the stage door, so only when someone's camera flashes can you see him:
And here you can see the back of my very blonde head as I was standing there recording it. :-)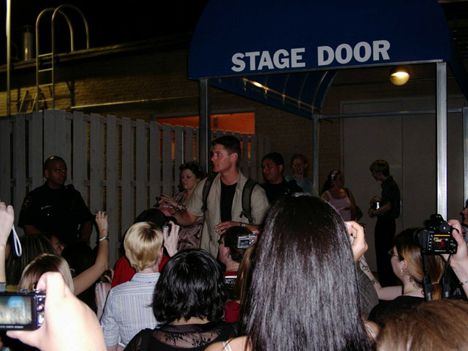 So yeah, what an amazing trip. I still have my fingers crossed that Jensen will return to the stage someday because everyone should have the opportunity to see how fabulous he is in live theater. :-)