Welcome to my first Dreamwidth post in five years! LOL! It's going to be strange getting used to this again after being on LJ for so long. Glad to see so many of you guys found me over here. :-)
Another Monday. Ugh. It was a nice weekend, though. We had beautiful weather, up in the mid-70's!
Saturday was a bit of a lazy day. I spent a good part of the afternoon giving my new ebook (Hunted Soldier) a final read-through and doing last minute edits before getting it ready to send off to my editors on Sunday and my beta readers today. Got caught up on a few TV shows on the DVR and that was pretty much it.
Sunday was a bit busier. Did the laundry, went grocery shopping and the hubby and I went to Wok N Fire for lunch. He's recently really gotten into sushi and has been trying to get me to give it a go, too. So I finally took the plunge! I had miso soup to start off with, which surprised me by being really tasty, since it had tofu and seaweed in it, two things I don't normally eat! Then I tried a shrimp tempura maki and a crazy roll. Both of which were delicious! And to top it off, we had chocolate mochi ice cream. Again, something new for me. Ice cream wrapped in rice dough and dusted with powdered sugar? It was super yummy! Here's the photographic evidence: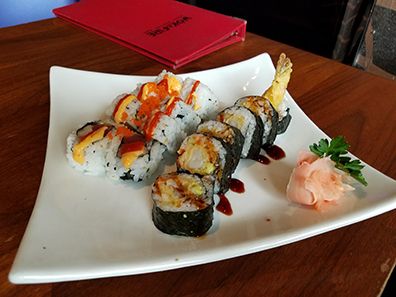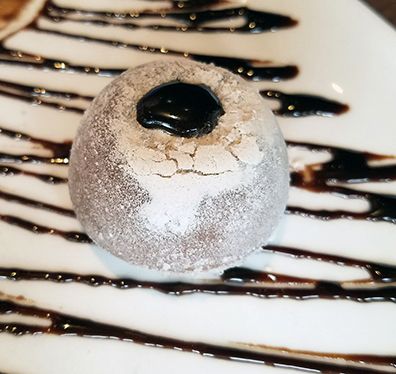 I'm looking forward to going back and trying a few different sushi rolls.
How was YOUR weekend?